Hardcore
Similar to survival mode, you need to explore, mine, collect materials and build in the generated world. However the game is set to the hardest difficulty and you only have one life! When you die all of your work and progress is reset.
Survival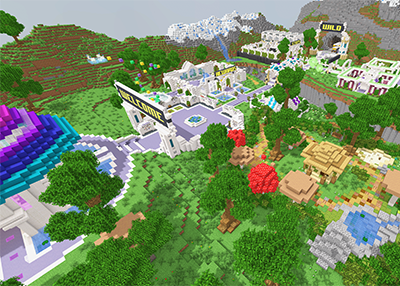 The survival world is a large world available for you to explore, mine, and gather resources resources in order to build and acquire better items while surviving hostile mobs and other Minecraft dangers.
Learn More!
Skyblock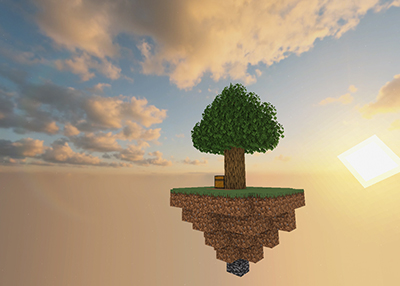 Skyblock is a building game in Minecraft that challenges players to build and expand a small, floating island, starting with almost nothing and growing your riches. There is no land and no mining or exploring. You have what you create. 
Learn More!
SkyGrid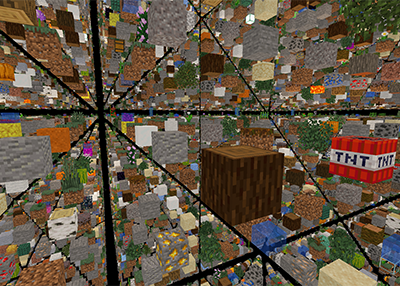 SkyGrid is a world of blocks spaced out in a grid pattern. You navigate the world, building and mining, just like in survival. Just try to avoid falling into the void and losing all your items!
Learn More!
Prison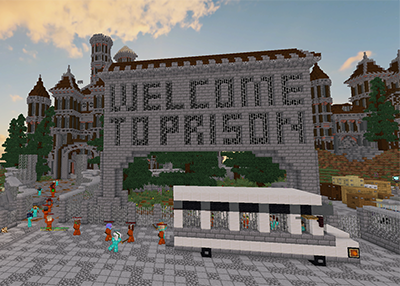 In Prison your goal is to mine blocks in each mines to earn money and level up, providing access to the next mine. Reach level Z and get out on Parole with amazing rewards!
Games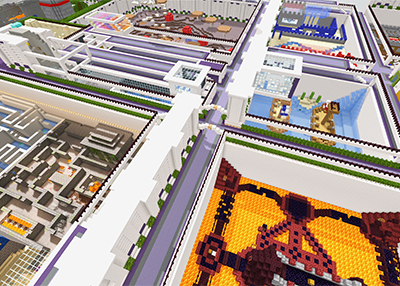 The Games world is filled with a variety of minigames to play from single player parkours to large group PvP games. Including Blockhunt, Capture the Flag, Murder Mystery Skywars, and many more!
Community Parkour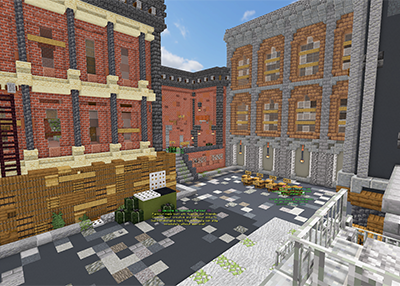 Community Parkour is a world that allows players to create, publish, share, and play fun parkour maps in secure areas. Players can compare their jump skills in parkour maps they build!
Learn More!
Survival Games
A thrilling game mode where up to 24 players start out with nothing and do what they can to survive, taking each other out one by one until a final fight to the death to see who will be the victor!
Creative Plots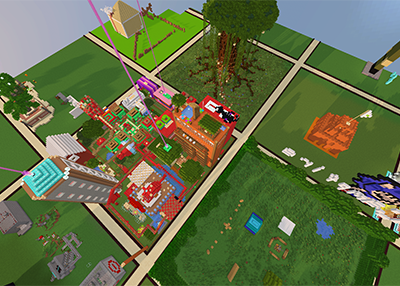 Creative Plots is a flat world divided into plots which can be claimed by Donators to use as a blank canvas for creating, designing and planning any build they can imagine in Creative Mode.
Learn More!
Creative2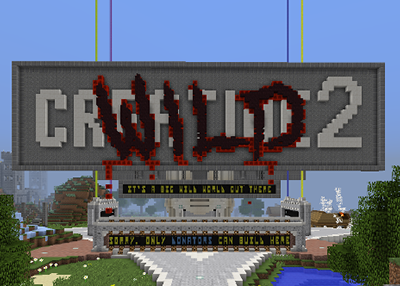 A full open, wild minecraft world dedicated for Donators to build in using the infinite possibilities of Creative Mode.
Note – This world is currently offline
Build Competition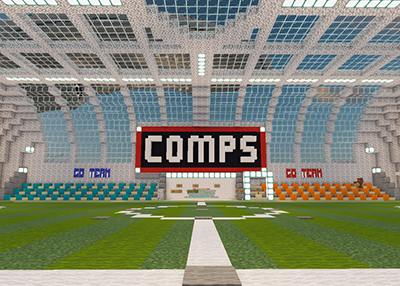 Build Competition world is a creative mode plots world where players create their best build following a set theme, which are then voted on by players.
Note – This world is currently offline.